We love the architectural history that surrounds us here in North Georgia and especially appreciate an opportunity to delve into a beautiful and classic historical home. These older homes are rich with high quality craftsmanship that we appreciate and emulate in the building we do.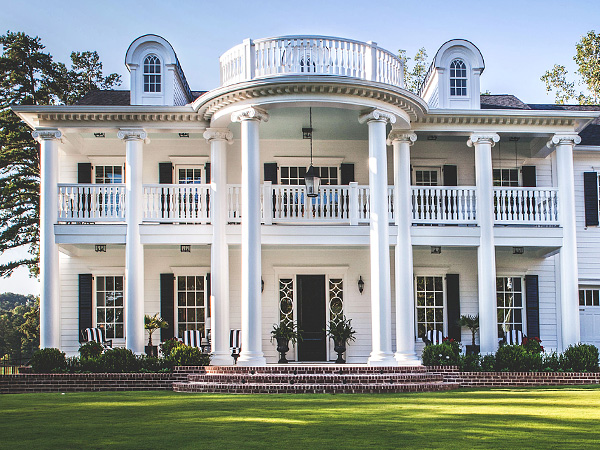 The Dream:
Our client came to us with the idea to model the interior trim of their new home after the Hardman house located near Helen, Ga.  The house, built in 1870 by Captain James Nichols, is considered a grand example of Italianate architecture.
We listened carefully to our client's ideas.
We sat down with the owner, looked at plans and photos of the historical Hardman House and developed a thoughtful and economic approach to building their new home. With our eye for detail and creative expertise, we contributed to the design solutions for the interior details which were inspired by the historical aspects of the Hardman House, yet with a nod to modern living and comforts.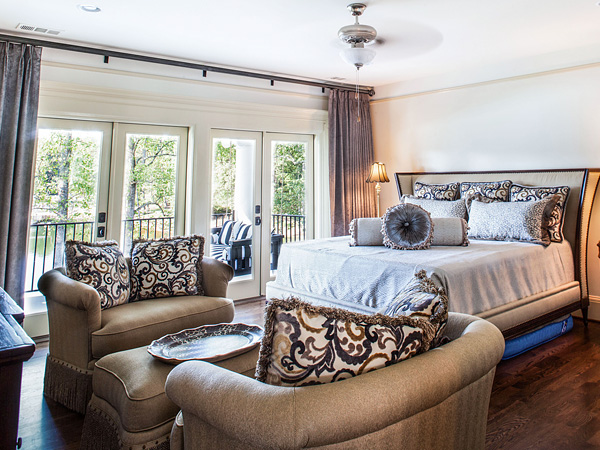 Exquisite Interior Details
A modern adaptation was applied to the design of the custom kitchen cabinets which are similar in appearance to early 19th century kitchens.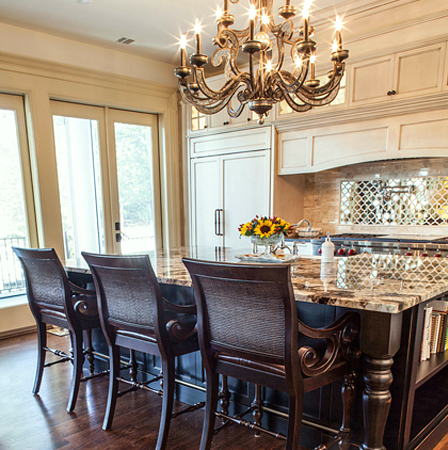 A classical L-shaped interior staircase includes a flared bottom run—the stairs are wider at the bottom—creating a graceful curve and welcoming appeal to the entryway. A continuous staircase railing made from white oak completes this beautiful design. Throughout this lovely home are custom interior casings, designed to closely follow the look of early 19th century millwork.
This home also includes an interior rotunda which required a radius beam located twenty feet in the air. Its placement needed to be exact to the center line of the structure. We coordinated the large construction effort with our crew and accomplished the task, beautifully!
The grand exterior two-story porch entrance includes iconic Romanesque columns and tongue and groove flooring.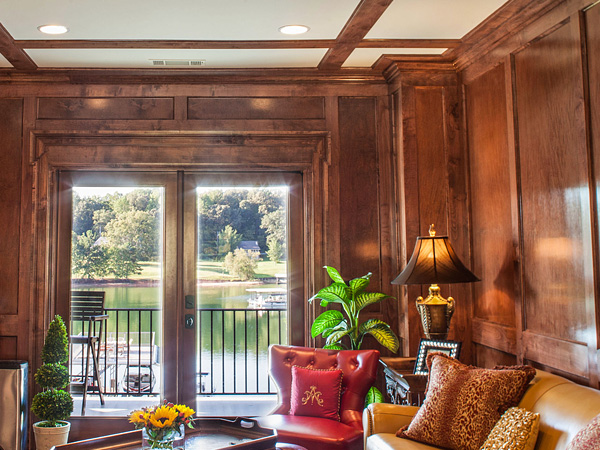 A beautiful new home is completed!
For all our successful projects, the client plays a major role. The owners of this home are both creative and we enjoyed a common synergy to bring their dream to reality. We're so proud of this recently completed 4000 square foot elegant and grand home. Plus, the home was featured on the cover of the October 2015 issue of Up In Cumming!
Are you ready to begin your dream home? Contact us today.