One of the most visible features of your custom home might just be stone. It's a natural organic material that is resilient and durable. There is just no substitute for the aesthetic appeal and unique character of natural stone materials. Many of the homes we build include gorgeous masonry features, and it's suitable for both exterior and interior use.
It can be used in so many imaginative ways! Natural stone pairs beautifully with other materials and works well across many architectural styles. Following are a few projects we have worked on that demonstrate the beauty and variety of ways that stone can be used – imagine this for your dream home!
Contemporary Mountain House Architecture
This lovely home was built to accommodate an art collection, yet the home itself is a work of art! Tennessee weathered boulders are used inside and out. The slightly rounded shape and weathered appearance of these stones occurs naturally over time, exposed to the elements of wind and rain. To build this fireplace our highly skilled masons worked to carefully choose and place each stone to fit together like a giant puzzle. No cutting of stone was done: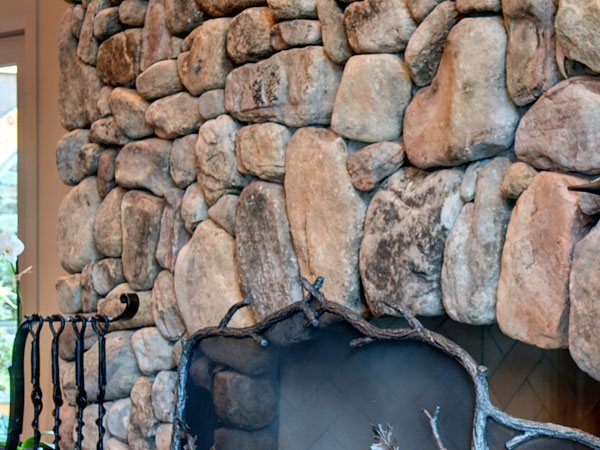 This flooring in the kitchen area is Arkansas soapstone. A nice contrast with the warm wood cabinets: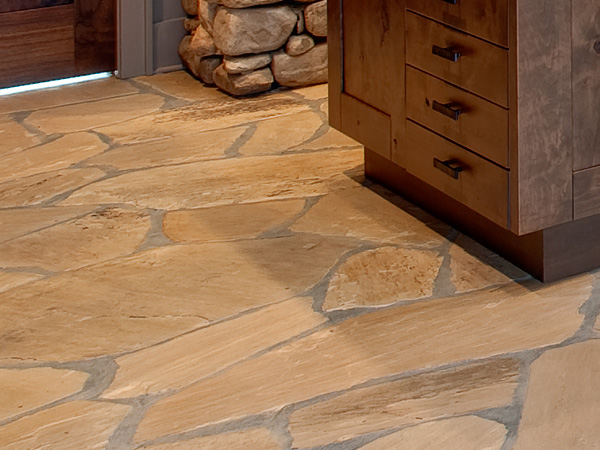 In the den- this homey fireplace is made in a drystack style using Ledgerstone from Tennessee. Notice that this is installed with horizontal lines which creates an interesting visual focus and feature in the room. View our portfolio to see more photos of this lovely home.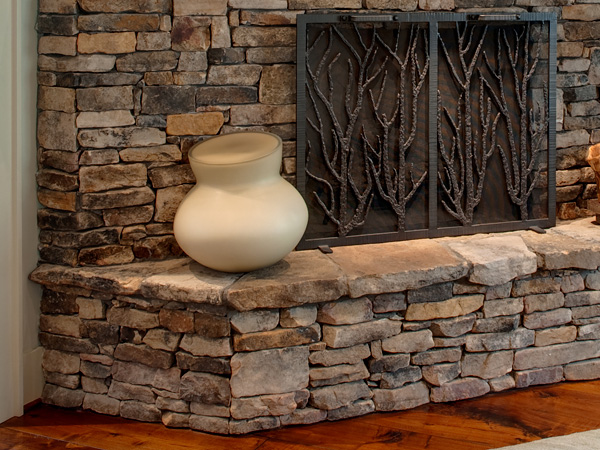 Old World Style Architecture
This lovely home is an excellent example of how we can incorporate and use reclaimed materials alongside the natural stone. The exterior stone used is Indiana Limestone paired beautifully with Chester brick. The 1870s era, handmade brick harkens from South Carolina. We think it's a wonderfully unique combination of materials! See our portfolio to view more photos of this custom built home.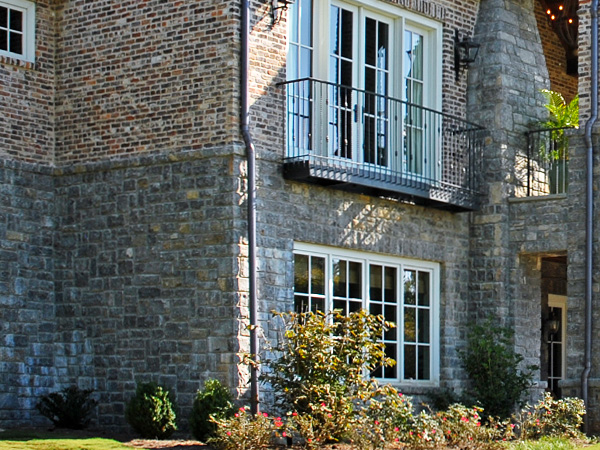 New American Country Architecture
This home utilizes Tennessee Hill stone, the pattern of masonry is called Ashlar  which derives its look from the way in which the stones are cut into squares and rectangles of different dimensions. Our craftsmen work with the stones to create this lovely pattern: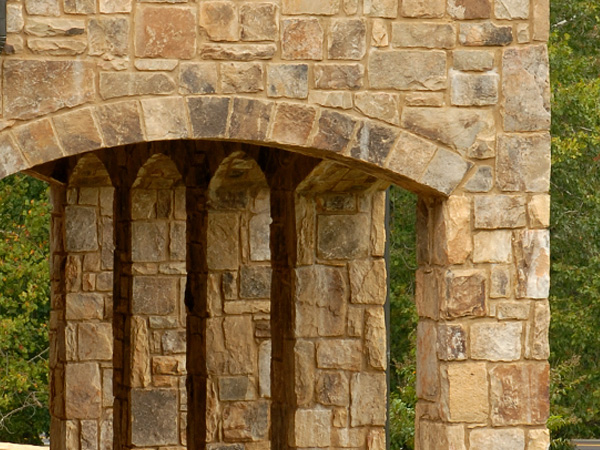 We're proud of this gorgeous fireplace, made from Tennessee Hill Stone set in place by what's called a random dry stack: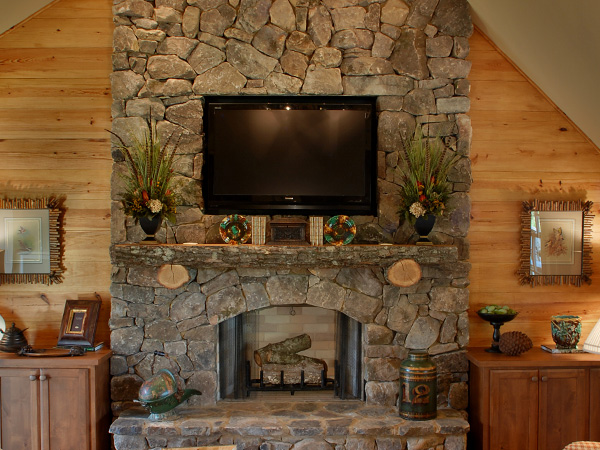 While many of the projects we build feature regional stone, we also import stone from Texas, Oklahoma, Arkansas and Indiana to achieve just the right
look for the architecture of the home.
Do you have questions about creating a home that incorporates natural stone? We're here to help. Let's connect and discuss your dream home project today.