Imagine the charm and patina of century-old wood or brick, warming the interior of your home. The skilled craftsmanship encountered on these old materials is something to be treasured! And, using salvaged building materials is a smart way to preserve our resources, too. We strive to do our part by finding creative ways to repurpose vintage building materials whenever appropriate.
You could call us scavengers — we love using reclaimed or repurposed building materials. It makes sense too, considering that most materials salvaged from 100-year old+ buildings are no longer available. The brickyards manufacturing brick from local clay have long since closed. The old-growth wood found in flooring or moulding no longer exists. We consider it green building at its best and we're experts at integrating these materials in unique ways that will enhance your custom built luxury home!
The results can be elegant and beautiful. Check out this lovely custom home we recently finished. We think this showcases just how well reclaimed building materials can be integrated into a new home.
Interior Design: Maggie Griffin Design
Photos: Alexandra Haynes photography
Reclaimed brick used to create a warm and inviting walkway entrance: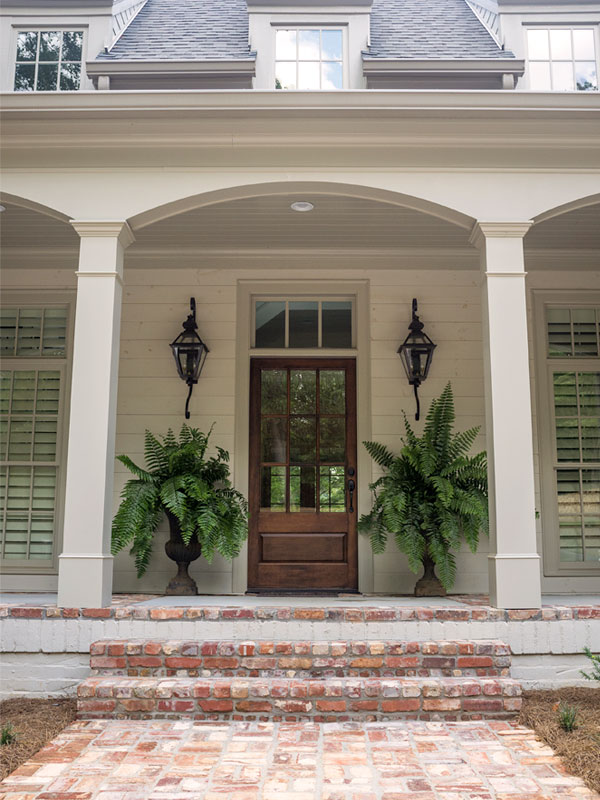 Antique Oak was used for the flooring in this kitchen and the ceiling in the dining room: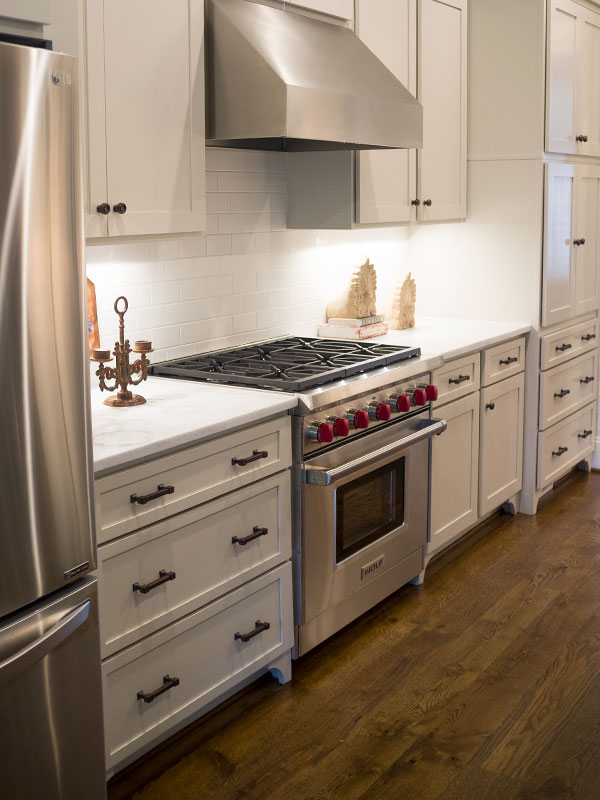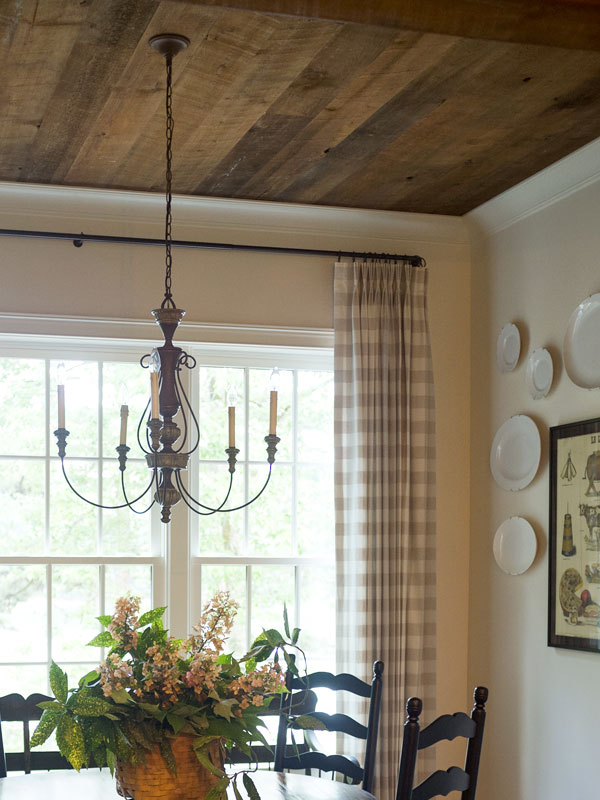 In this cozy bar area the brick was salvaged from an existing home on the same property. It makes a statement as the backsplash. The counter tops started their life as roofing from old farm outbuildings. We took the galvanized tin roofing, flipped it over and exposed the "backside" for the counter tops. Interesting patina!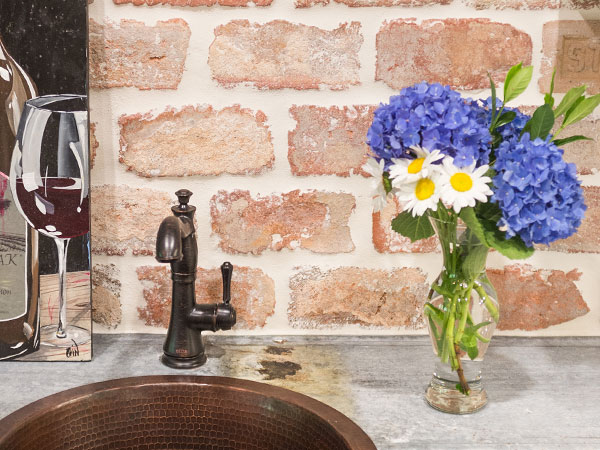 Galvanized tin countertop: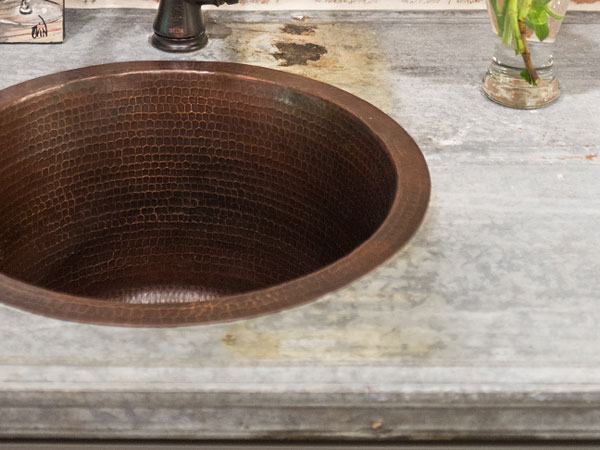 Are you ready to talk about building your custom home? Contact us today!