We created a warm and inviting pub for family and friends to gather. This remodeled recreation and entertainment area is tricked out with plenty of amenities. A great deal of thought went into the layout of the interior area, considering how the various rooms would be used in order to make the best use of the space.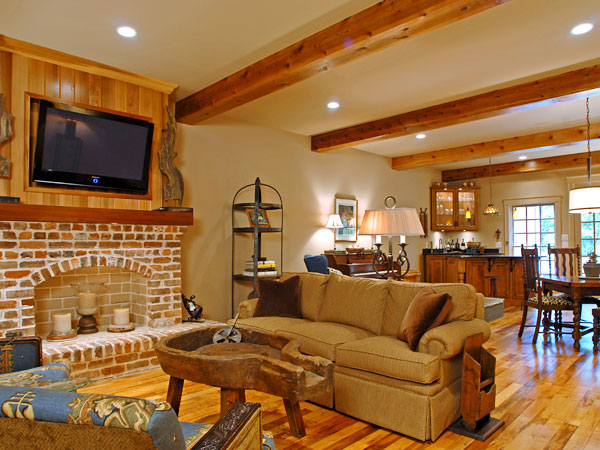 Comfortable seating: There is a cozy area to visit around the fireplace or watch a game of football. This remodeled recreation room is perfect for a party or a small family gathering.
Cozy and bright: Light colored painted walls and ceiling balance well with the aged wood and brick materials. A nice mix of recessed lighting, natural light and side table lights keep this space cheery.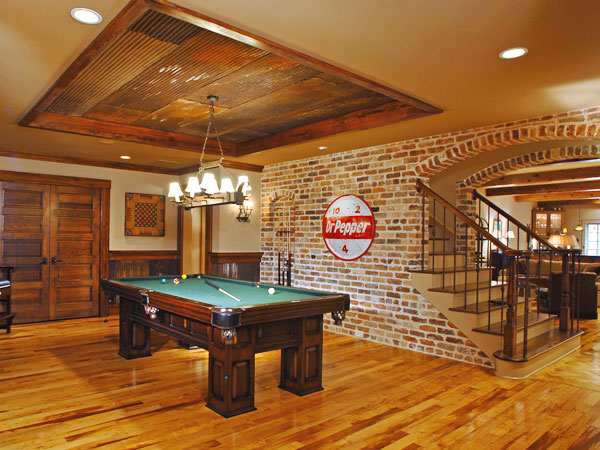 Giving new life to vintage building materials
This beautiful and gracious interior was created using reclaimed brick and wood. We salvaged and reused old building materials, combining tin corrugate, brick and WWI era timber to create this friendly space.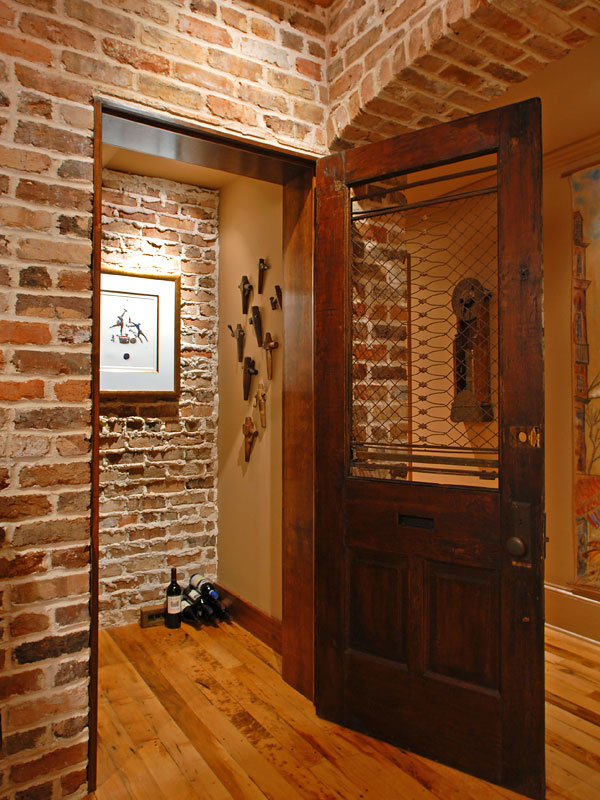 Let's play! This remodeled basement now extends the entertainment area of this home. Family and friends gather to enjoy snacks and beverages from the bar area or to play billiards or darts in the rooms created for games.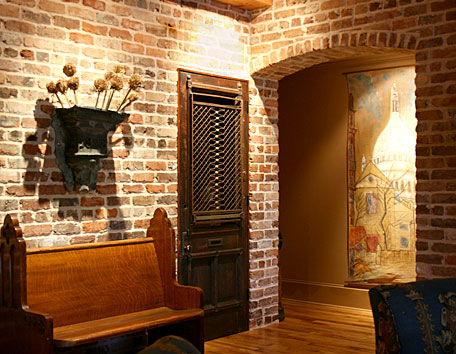 We love design build projects.
Let our experience and creative abilities bring your custom remodeling project to life. Contact us today!